JaNeika and JaSheika James have had an ongoing love affair with film and television  since childhood. It wasn't until college that the twin sisters decided to pursue careers in  film and TV, both graduating with bachelor's degrees in Telecommunication from the  University of Florida's College of Journalism. While sharing common goals to write for  television, JaNeika and JaSheika have taken very different paths in achieving those  goals.  
Upon graduating from the University of Florida, JaSheika went on to work for the hit  series, DESPERATE HOUSEWIVES and DEXTER, and later in post-production at ABC  Studios. Her professional experience in the writers' room began on ABC's REVENGE,  where she joined the writing staff in the third season.  
Following JaNeika's master's studies at Syracuse University's Newhouse School of  Public Communication, she had the opportunity to interview Yvette Lee Bowser,  Creator and Executive Producer of the hit FOX television series LIVING SINGLE. She  began her career working for Mrs. Bowser on UPN's HALF & HALF. JaNeika went on to  work under the producing team of Jennifer Crittenden and Gabrielle Allan (SEINFELD,  SCRUBS, WHAT'S YOUR NUMBER?) at ABC Studios, and later in Scripted  Development at VH1.  
JaNeika and JaSheika rose up the ranks from Staff Writers to Supervising Producers on  Fox's groundbreaking hit series, EMPIRE. They also served as Co-Executive Producers  on Netflix's limited series, TRUE STORY, HBO Max's GOSSIP GIRL, and Peacock's  BEL-AIR. The James Twins are committed to creating, developing, and writing projects  that enlighten, inspire, and entertain audiences around the world. 
Their debut book, LIVING DOUBLE, is a behind-the-scenes look at the competitive  world of writing for television, as well as an inspiring account of two sisters determined  to make their dream careers a reality – and to share life lessons with those who have big  dreams, but are uncertain how to achieve them.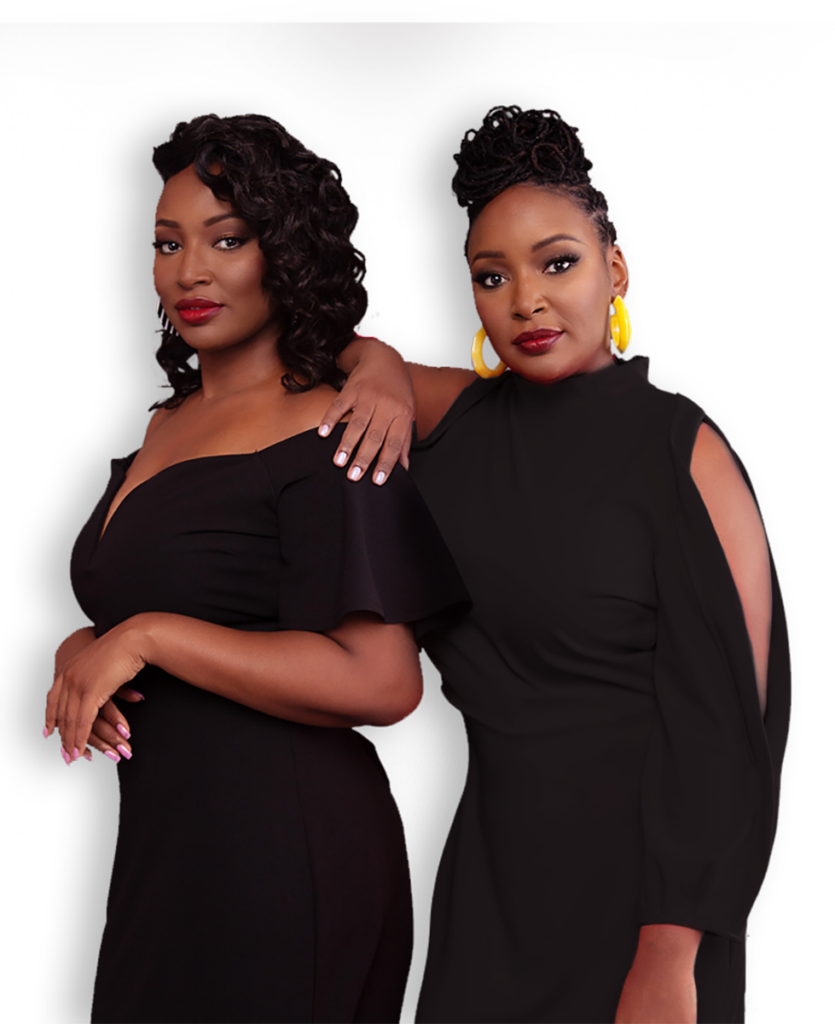 How Identical Twins Unlocked the Door to Success in Hollywood
Screenwriters and twin sisters, JaNeika and JaSheika James' inspiring memoir recounts their life from their early days as military brats living overseas with their mother, to their successful careers that include writing for the hit TV series, Empire.
Told with sincerity and wisdom beyond their years, JaNeika and JaSheika discuss their love for television, which grew out of watching movies and TV shows on VHS while living in Germany, and later watching soap operas with their grandmother. After their mother left the U.S. Air Force, the family settled in Tampa, FL. Although their obsession with television continued, the identical twins didn't seriously consider TV writing as a career until they learned one of their favorite shows, Living Single, was created by Yvette Lee Bowser— an African-American woman, who was the first to create and show-run her own television series. That knowledge inevitably sparked JaNeika and JaSheika's dream of one day writing and creating their own television shows.
Living Double is the story of their journey to accomplishing their shared dream.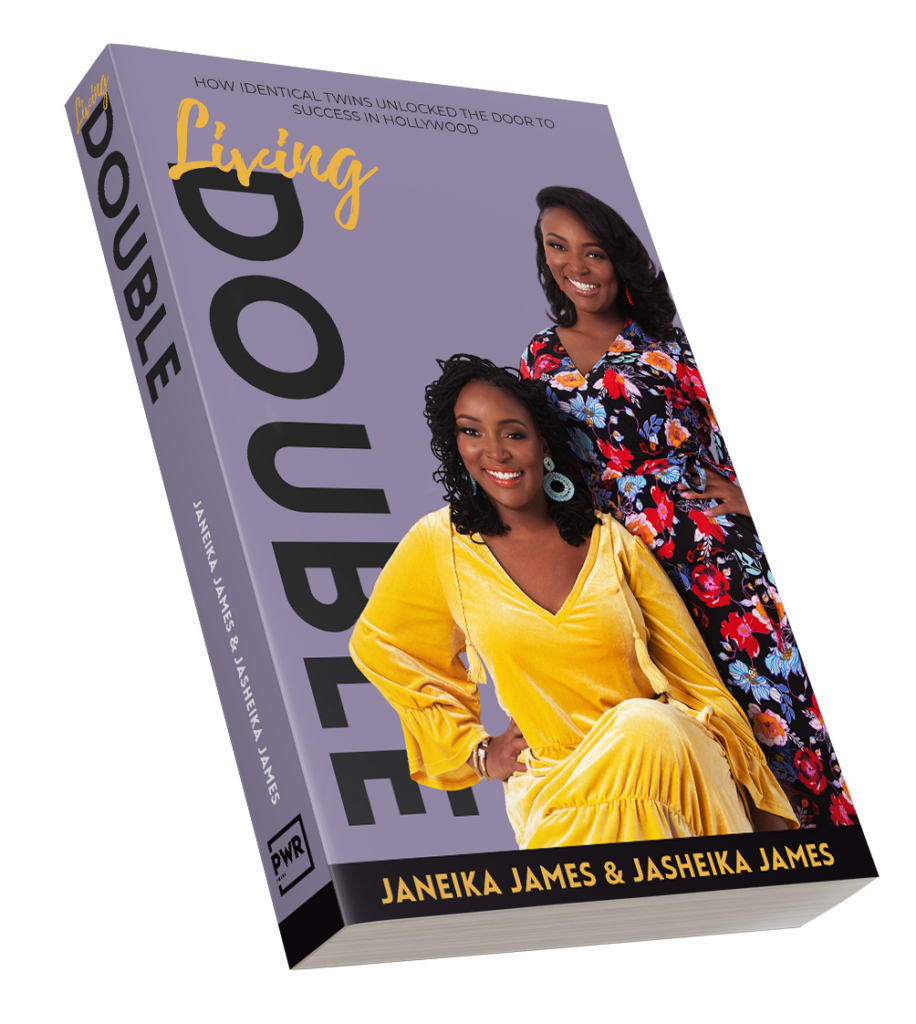 Jaded, JaNeika James & JaSheika James
Empire, JaNeika James & JaSheika James
Lady Justice, JaNeika James & JaSheika James
Jaded, JaNeika James & JaSheika James
Revenge, JaSheika James
Empire, JaNeika James & JaSheika James